Dublin, Ireland – In a spectacular gathering of professionals and businesses, Biz Expo Ireland once again set the stage as Ireland's premier B2B networking event.
On Friday, 22nd September 2023, Croke Park's Hogan Suite in Dublin played host to this remarkable event, offering a unique platform for business owners and decision-makers to connect, collaborate, and thrive.
A Decade of Excellence: Biz Expo Ireland
IRELAND'S LEADING B2B NETWORKING EXPO SPONSORED BY RECRUIT.IE
For over a decade, Biz Expo Ireland has been at the forefront of business networking in the region.
This annual event has been a staple in Dublin since its inception in 2011, consistently delivering unparalleled opportunities for businesses to showcase their products, engage with potential clients, and foster valuable relationships.
Recognized as Ireland's foremost B2B networking expo, Biz Expo Ireland has become a cornerstone in the Irish business calendar.
The expo boasts a diverse array of activities designed to facilitate meaningful interactions among attendees.
From a bustling exhibitor hall to business-critical workshops, speed networking sessions, business card exchanges, and main-stage presentations, Biz Expo Ireland provides a multifaceted platform for businesses to thrive.
Attendees gain insights, make connections, and explore opportunities for growth.
Biz Expo Ireland is hosted by Recruit.ie, a specialist recruitment and event management consultancy. Bronagh Cotter is the current Chief Executive Officer and Director of Biz Expo.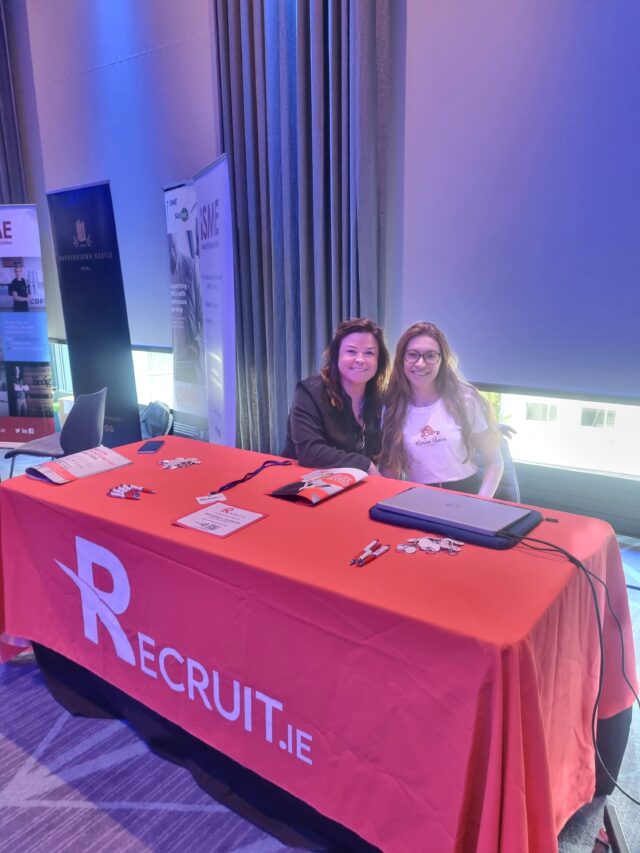 Prominent Highlights at Biz Expo Ireland 2023
Biz Expo Ireland 2023 featured a wealth of insightful discussions. The discussion panel was moderated by the esteemed Ivan Yates, a renowned figure in the Irish business landscape.
Among the notable attendees were esteemed businesses and entrepreneurs who have left an indelible mark in their respective industries:
People: Dublin's number 1 local newspaper.
Bofin Consulting: Specialists in revenue growth strategies.
Perfect Digitals: Pioneers in marketing for small and medium businesses.
Griffith College: A hub for creative arts and screen media education.
PE Global Technology: Providers of solutions to access elite aligned talent.
Night Courses: Ireland's largest database of courses and evening classes.
CameraMatics: Innovators in intelligent video-based automated fleet safety and performance.
Tapitag: Creators of digital business cards.
Fragomen: Experts in immigration consultancy services.
Profile Technology: Providers of Business and IT solutions.
Web World: Offering cloud hosting, VPS, dedicated servers, co-location, domain registration, and wireless broadband services.
AVERTLY: Makers of the product by Redcastle Technology, ensuring quality asset maintenance, reliability, and durability.
We are Ireland Online: Trusted pathway to the Internet for Irish people, communities, and businesses.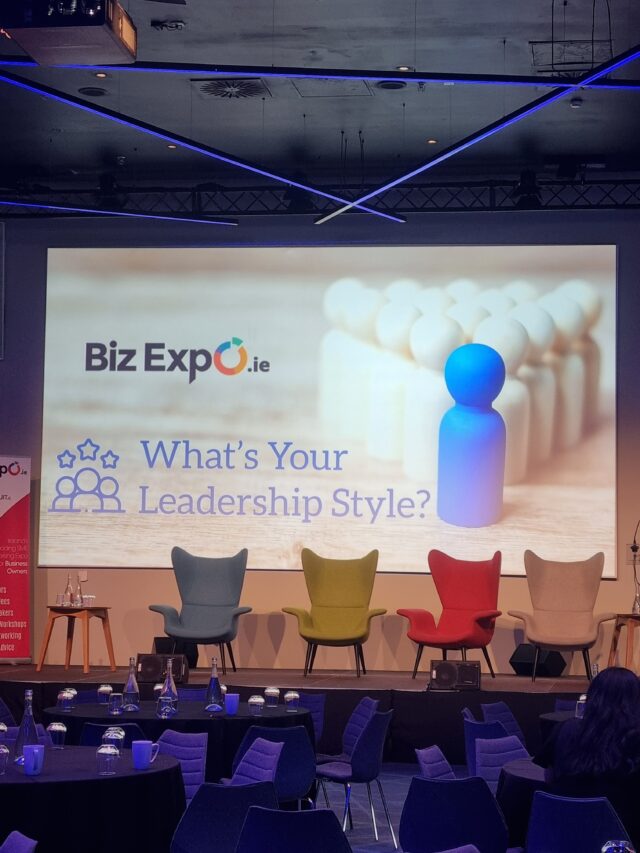 Inspiring Presentations by Esteemed Speakers
One of the standout features of Biz Expo Ireland 2023 was the lineup of remarkable speakers who shared their insights and expertise with the attendees.
The presentations were not only informative but also deeply inspiring, leaving a lasting impact on all those present. Among the distinguished speakers were:
Doug Gordon: An international speaker, Doug Gordon captivated the audience with his presentation on his latest book, «Charge Yourself Up for Success.» His wisdom on personal development and success resonated with the audience, offering valuable takeaways for aspiring entrepreneurs and seasoned professionals alike.
Andrea Hayes: Known for her broadcasting prowess and authorship, Andrea Hayes brought her unique perspective to the stage. Her presentation was a captivating journey through the world of media and literature, offering a glimpse into her remarkable career and the power of storytelling.
John Lowe: A renowned financial advisor, John Lowe provided invaluable insights into financial planning and wealth management. His expertise in the realm of finance left the audience empowered with a deeper understanding of managing their financial futures.
Mags Boland: As a distinguished business mentor, Mags Boland's presentation was a beacon of guidance for those seeking to navigate the complex landscape of entrepreneurship. Her mentorship and leadership principles were both enlightening and motivational.
These speakers, along with many others, enriched the Biz Expo Ireland 2023 experience by sharing their knowledge, stories, and strategies for success. Their engaging presentations underscored the expo's commitment to providing attendees with not only networking opportunities but also a platform for personal and professional growth.
These were just a few of the many businesses that participated in this thriving event.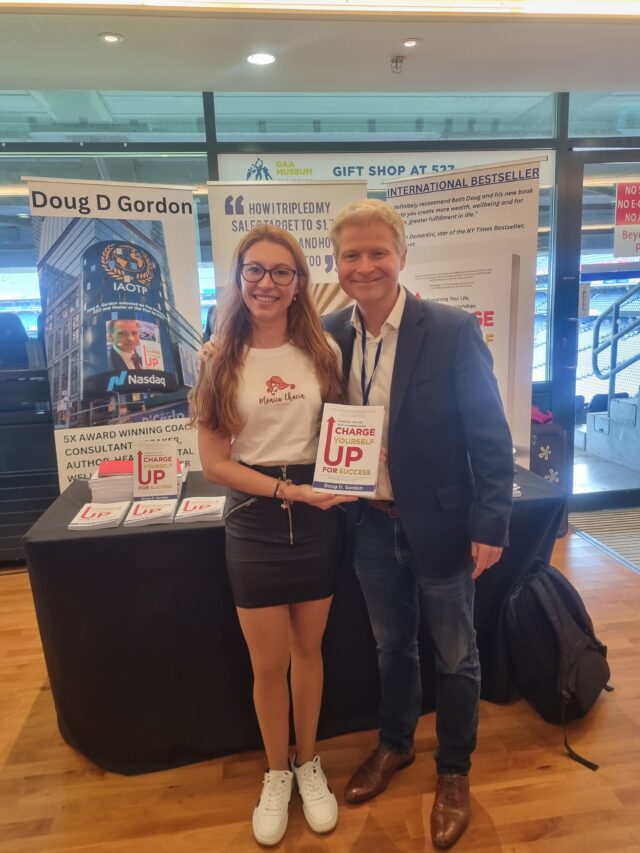 Join Recruit.ie for the Next Event: Jobs Expo Dublin 2023
Recruit.ie is proud to announce their upcoming event, Jobs Expo Dublin, which will be held on Saturday, 14th October at the iconic Croke Park.
This event offers a golden opportunity for job seekers to connect with top employers, explore career prospects, and gain valuable insights. The entrance is free, and you can reserve your spot by visiting the website jobsexpo.ie
Biz Expo Ireland continues to be a trailblazer in fostering business growth and connections. As we look forward to future editions of this incredible event, we invite you to join us and be part of a thriving network of professionals and businesses in Ireland.
For questions or further information, please contact: info@bizexpo.com
About Biz Expo Ireland:* Biz Expo Ireland is Ireland's premier B2B networking event, providing a platform for businesses to connect, grow, and thrive. With a rich history dating back to 2011, the expo continues to foster meaningful connections among professionals and entrepreneurs across Ireland.
About Recruit.ie:* Recruit.ie is a leading recruitment agency committed to connecting talented individuals with exceptional job opportunities. Their dedication to facilitating career growth extends to hosting events like Jobs Expo Dublin, where job seekers can explore a wide range of career prospects.
See you at the next Jobs Expo Event by Recruit.ie in Croke Park!